Personal and Family Life
- I still work and enjoy working at 247 Sports/ CBS Sports working as a back-end software engineer.
- Jojo is now a full-time driver
- Kitty is now in high school and a member of the JRTOC
- ActionMan played football and soccer for his school.
- Julie's sewing is growing.
- We all survived Coronavirus (I assume we had the delta variant).
World Events
- 2021 NHL Hockey
To say that this year was interesting in the hockey world is a massive understatement. After 28 years, my Montreal Canadiens FINALLY made it to the Stanley Cup final once more. Even though the boys lost in 5 games (out of 7), it was a great and wild ride that reminded me how much I love this sport. I can only dream of the cup coming back home after so many years but it will have to wait a little longer. Still... I have a C-H tattooed on my heart forever. Go Habs Go.
- The internal divisions in the US, are tearing the country apart. The more we focus on our divisions, the more divided we become. Focusing on what brings use together is the key. I am riveted to see what happened and how it plays out.
- Storming of the Capitol On January 6th, rioters took over the Capitol. This is a VERY divisive issue that led to both sides being able to advance their narrative. I think both side have points, and both sides are in the wrong. We will eventually learn the truth but I just cannot simply take a position where one side is 100% right and one 100% wrong.
- Coronavirus still ravages the world. The information we get from the news is worringly one-sided with only one side that is 100% right and the other 100% wrong. Anytime this happens, I get very worried as I do not believe the world is black and white. Blind belief in anyone but god is worrisome and scary to me. Blind trust in any human being never leads to good results.
Trips
2021 was a pretty tame year when it came to traveling. We spent most of our year at home.
- Chicago, IL We took the family to go see our friend Florent, Florence, & Frederic in April
Publishing/ FOE
This year, I took on bigger but fewer projects to work on. Marked by two big releasesd and a few smaller ones. The smaller ones were often created as break-out projects for the bigger ones.
The work I produced this year was of much greater quality. Many of the changes in my style and process are difficult to show to others but I notice them.
Really with the release of Olympia, I have been lucky enough to increase my sales to the point where I managed to publish my products completed with brand new art created by great artists, some who I worked with longer and others new ones. Big thanks to all the artists who worked to make FOE come to life. I am looking forward to more work next year.
I think in 2022, I think I will focus on more balanced approach with a few short products and some bigger ones.
DM's Guild Releases
- Demonic Forces I: The Blighted a monster book
- Demonic Forces II: Graz'zt's Entourage a monster book
- Early Firearms a rules supplement
DriveThruRPG Releases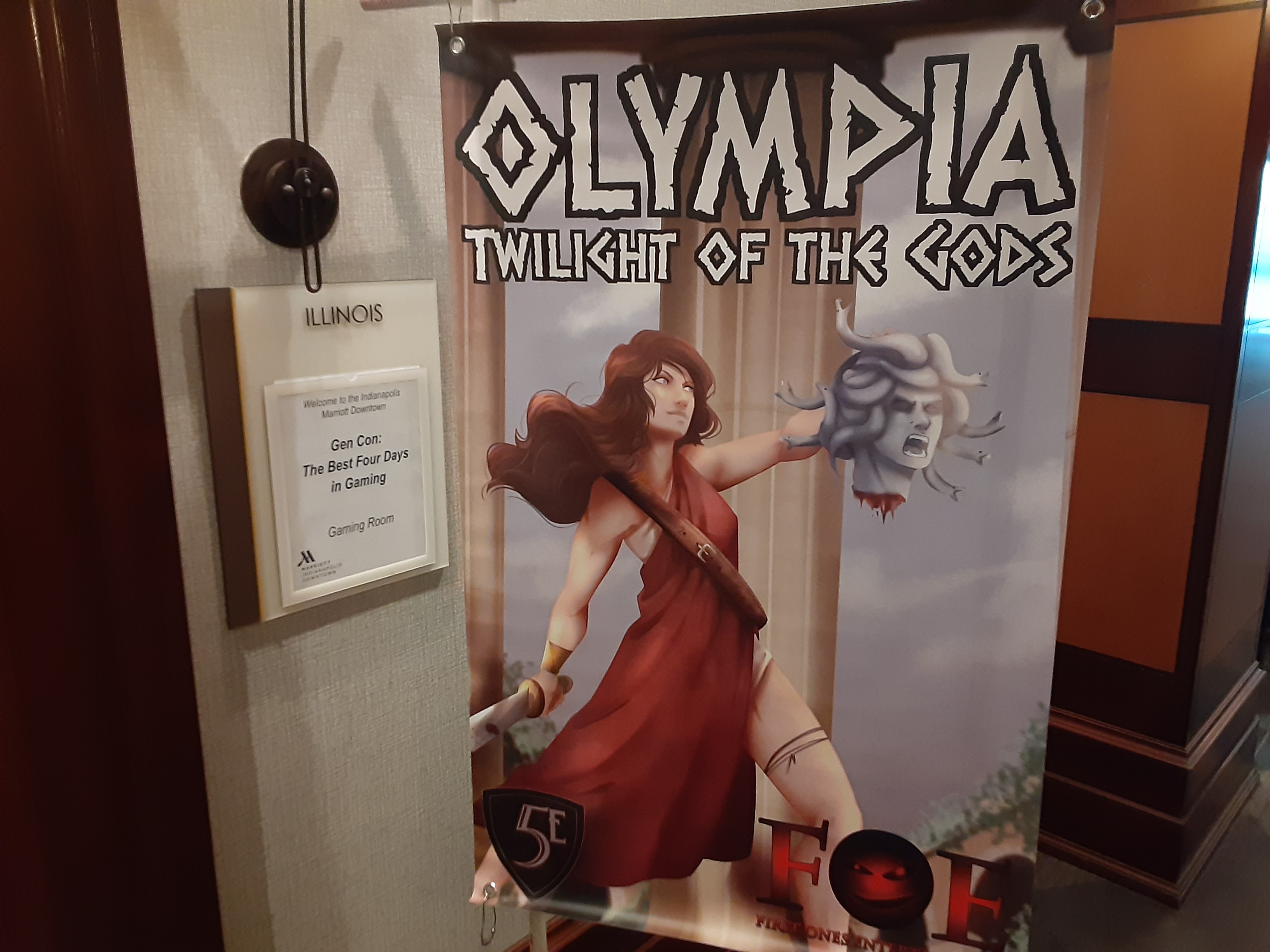 - Olympia Campaign Setting a book inspired by Greek Mythology
This year, many FOE products reached Best-Seller tiers on DriveThruRPG or DM's Guild. This is an opportunity to see how the quality of FOE product and their reach expands.
Bestseller Milestones: Gold
- Real Housewives of Ravenloft
Bestseller Milestones: Silver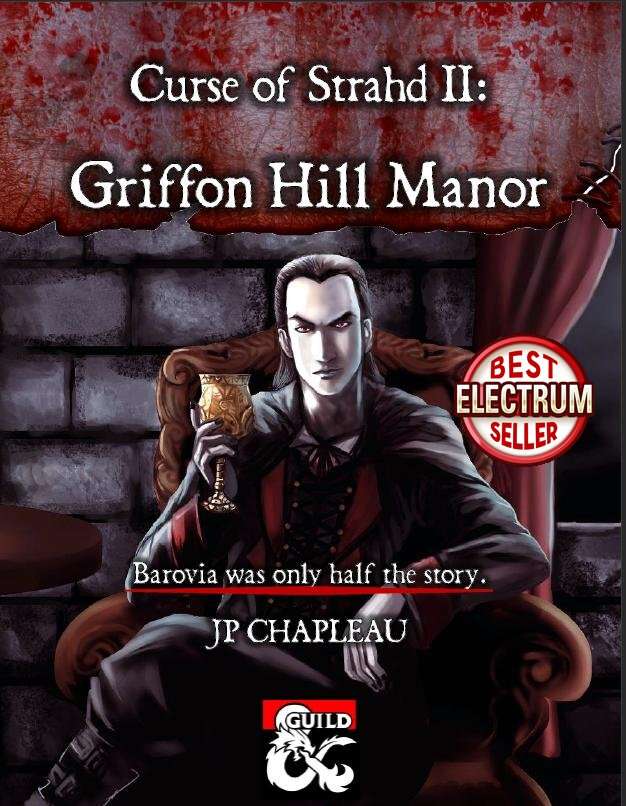 - Akhamet Campaign Setting
- Apple of a Mother's Eye
- Curse of Strahd II: Griffon Hill Manor
- Ravenloft: Dreams of Dust
- Rahadin Dread Knight of Raveloft
Bestseller Milestones: Copper
- Olympia Campaign Setting
- Akhamet Player's Guide
- The Vanishing Ziggurat
- Lost Pyramid of Neferheket
Conventions
As the world returns to normal, I attended a few conventions this year: some on-line and some in-person.
- Festival Draconis Online
- Weekend in Rokugan 2021 Online
- Gencon 2021 Indianapolis, IN
- Memories of Rokugan 2021 Online (I did not write an AAR for it)
Blog
- This year, I posted mostly reviews and FOE announcements on the blog.
- I published a total of 104 posts here in 2021.
Books
This year, I read a variety of books with wildly different ratings. Some great, some terrible. A lot of Comics... a lot.
Non-Fiction
- The Histories by Herodotus
- Fall of the Ottomans by Eugene Rogan
Fiction

- Le Troisieme Testament: Julius Vol 3
- Le Troisieme Testament: Julius Vol 4
- The Man With Two Names by Vincent B Davis II
- A Hero of France by Alan Furst
- Water Sleeps by Glen Cook
Comics
- 52 Vol 1 by DC Comics
- 52 Vol 2 by DC Comics
- Batman: Knightfall Vol 1 by DC Comics
- Peter Parker the Spectacular Spiderman Vol 1 by Marvel Comics
- 52 Vol 2 (or 3/4) by DC Comics
- Daredevil: Dark Nights by Marvel Comics
- Justice League Vol 5: Legacy by DC Comics
- Deathstroke 1-3 by DC Comics
- Action Comics Vol 1 by DC Comics
- Superman Vol 1 by DC Comics
- Action Comics Vol 2 by DC Comics
- Action Comics Vol 3 by DC Comics

- Thor: The God Butcher by Marvel Comics
- Captain America: America First by Marvel Comics
- Justice League: Volume 6 by DC Comics
- Justice League: Volume 7 by DC Comics
- Superman Volume 2 by DC Comics
- X-men and the Micronauts by Marvel Comics
- Avengers West Coast: Sins of the Past by Marvel Comics
- X-Men vs Avengers/Fantastic Four by Marvel Comics
- Fantastic Four Essential Vol 4 by Marvel Comics
- Batman City of Crime by DC Comics
TV and Film Reviews
This year, I reviewed the latest season of Doctor Who for this blog.
- Doctor Who - Revolution Of the Dalek
- Doctor Who - Flux (Consolidated)



So with all this, I wish you all a very happy new year.
JP