Part 1
Saturday
Woke up early... and drove back to that McDonalds for breakfast... Guess what... It the drive-thru was STILL jammed. So I searched for restaurants and picked the closest place. Now for breakfast, the only place I go for fast food is McD. Love those sausage McMuffin.
Oh! And the McDonald's coffee is one of the best there is. Especially since there are no Tim Horton's hre in my part of the US.
Caffeinated and filled, I headed to my panel. "The Unprepared GM" I enjoyed the conversation with Logan, Sin, and the Dark Naga (sorry can't remember your real name). Very dynamic panel where we approached a number of topics from "I did not do anything for my game" to "the players decided to go left." I learned a few tricks and a few I have were consolidated or refined.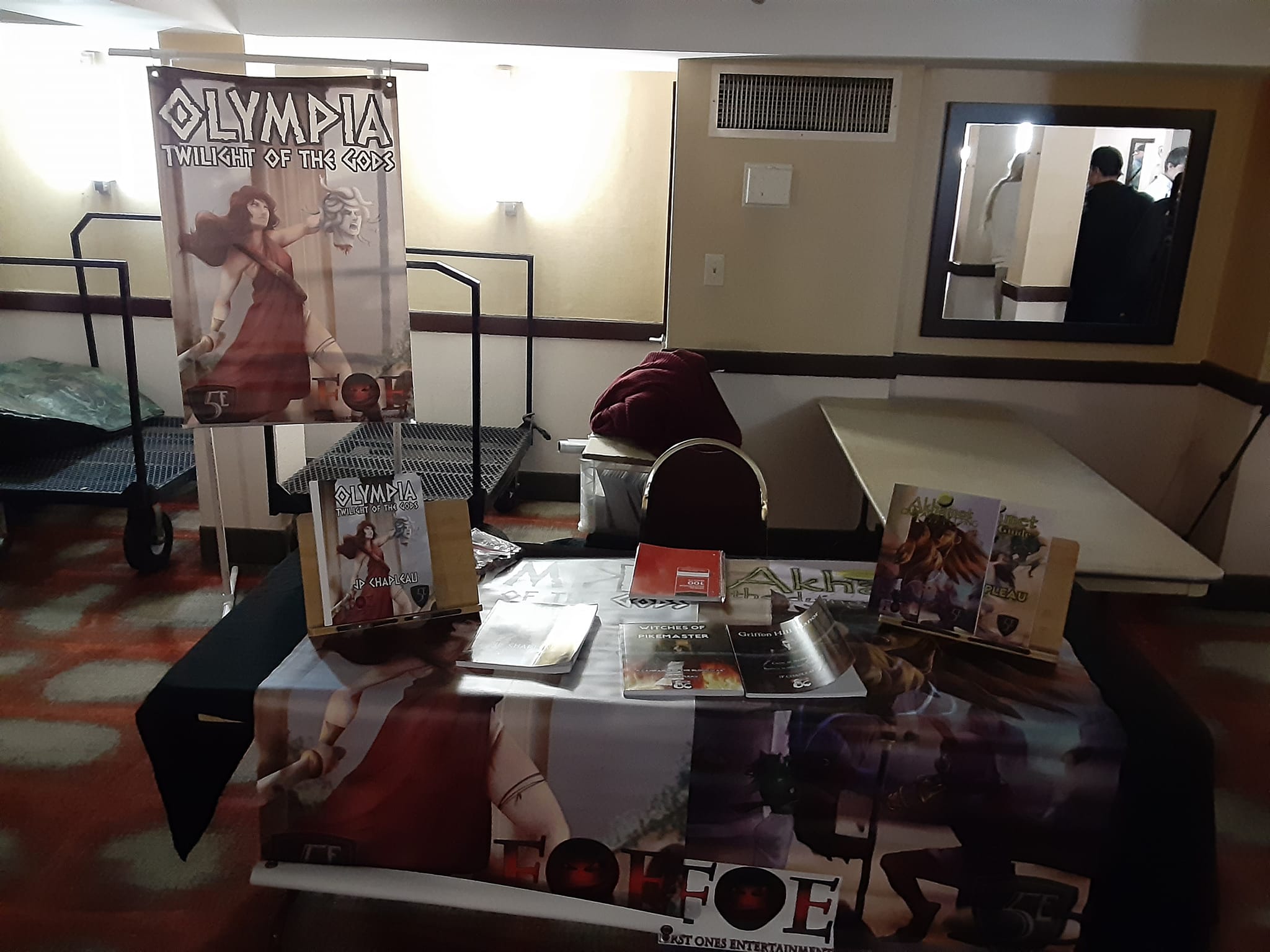 After the panel, I took part in Pro-Row, where those who can't or don't want a full booth at the can showcase their stuff.
Now... This is where things didn't go as well. The area was VERY dark and there was very little traffic to the booths. The only people who stopped by were people who knew me. I met a player for who I GM'd only (Hi Ava!)
Still I will want to do it again.
For the next two slots, I ran the first of the Gencon Olympia adventure, the Marauding Titan. Why? I planned on playing Akhamet but I forgot the iconics. Oh well...
After that, I went looking for food, found nothing open, so I headed to bed.
Sunday
Sunday, headed to the quick McD for breakfast and coffee. I had a light day at pro-row, for which I showed up early and spend more than expected. Fun time, but again, light on visitors.
My time over, I headed back. Three and a half hours of driving solo is rough, so I was not sad to leave "early."
Conclusion
MidSouthCon is a highlight of the year and in 2022 did not disappoint. I think for next year, I will focus on doing gaming panels in the morning and gaming in the afternoon/evening. I definitely plan on coming back in 2023, if they will have me again.
One big change for me is the lack of ActionMan. I really enjoy having my wingman.
The hotel was a definite change. Different layout. Different location. I will call it a mixed blessing. Some good. Some less so. But nothing that's a hard stop.
Until next year, Memphis!