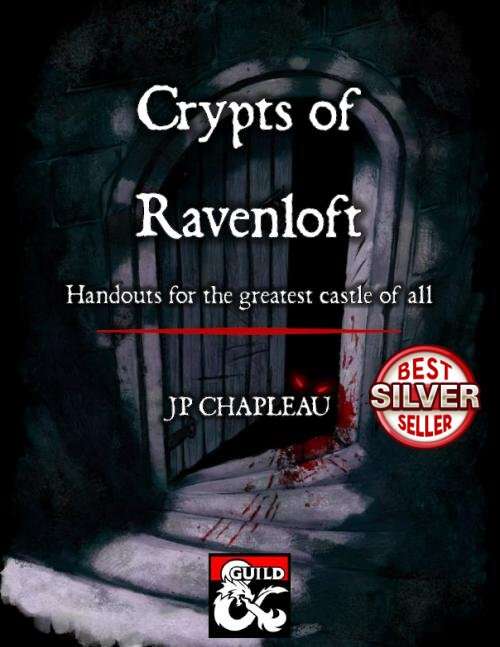 Crypts of Ravenloft was a product that came out of my own notes from running Curse of Strahd. As I prepped for the game, I wanted my players to be able to hold something in hand so they could appreciate the many puns and wits rather than me saying it aloud.
So I created this simple document. After I finished running the campaign, I polished it a little and put it as a pay-what-you-want product. Good decision as many of you seem to really appreciate it enough to pay for it.
Big thank you.
Get it today on DM's Guild.