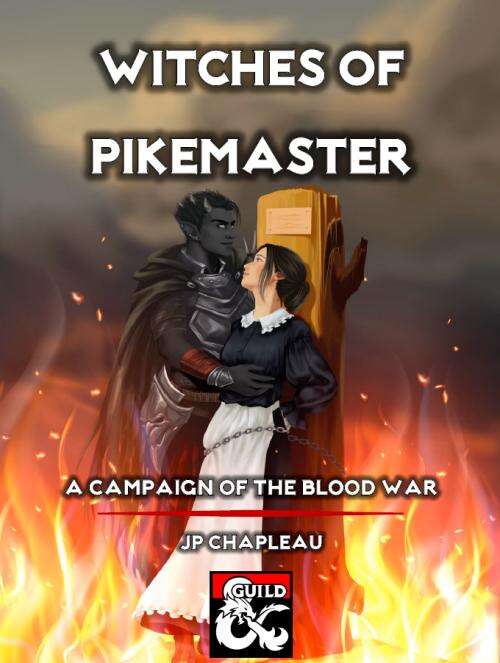 Splinterverse provides a great intro and announcement about Witches of Pikemaster on his Youtube channel! He spends a full four minutes going
Starting a 1:21:22, he goes into great details about everything. Check out Splinterverse episode #43.
However, while preparing for this post, I listened to the rest of the episode and quite a few products piqued my interest. Now I need to sort what I want (what I really really want).
Witches of Pikemaster is available right now on the DM's Guild. Get it today.
Big 'thank you' to Splinterverse!