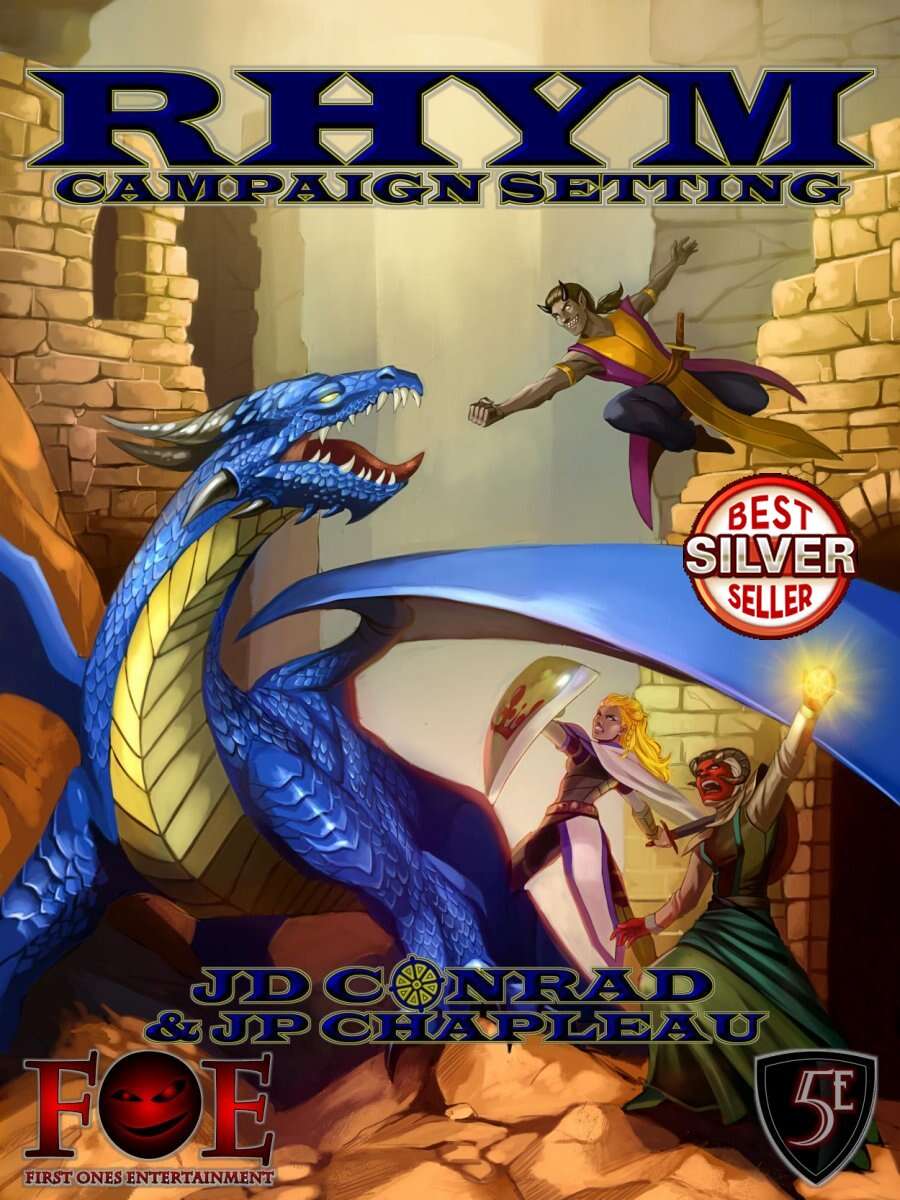 With the sad news of JD's passing earlier this month, I put all Rhym product on sale for 50% off until May 14th as a way to get out the word.
Well.. it seems JD was just a little too late to see Rhym get certified as a silver bestseller on DrivethruRPG.
Rhym is a great setting that is the most traditional of FOE's setting, thus it occupies a unique location in the FOEniverse. It is where you can encounter elves, dwarves, and orcs! However, they are given unique tweaks. The elves are reclusive. The mountain dwarves are seen as servants of the dragons. The dragons were beaten and exiled.
Congrats JD, you are a bestselling author!