It is time to start letting you know of the program for Gencon. This year will feature a number of premieres. First off, it will be the premiere of Ozaka (after a few public playtests). Second, this year, there be not one but two different adventures written and run by others.
Akhamet | Olympia | Ozaka | Specials
Specials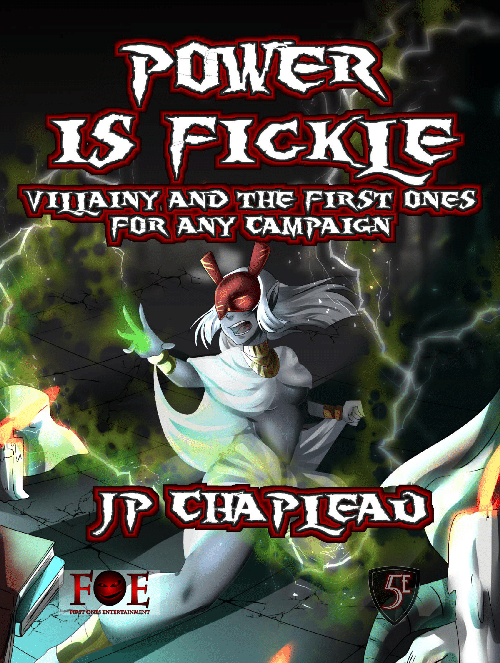 Now, the specials are unique events wherein multiple tables all play in the same adventure together, at the same time. They can be set in one setting, another, or... well... "something different."
As such, the best FOE "setting" to represent them are the First Ones found in Power is Fickle, the guide to the First Ones. Somehow it seems they get involved in the happenings year after year...
Legacies: Sinking of Bastis Bastis, the City of Cats is best known for its feasts and parties. Heroes from many worlds have been summoned by a powerful prince. A 3rd-level multi-table adventure set in Egypt-inspired Akhamet.
Thursday 7pm
Legacies: Ozakan Race Massive titans devastated the multiverse. When it is learned that a scholar in Ozaka may know how to stop them, the race is on. A 3rd-level multi-table adventure set in Japan-inspired Ozaka.
Friday 7pm
Legacies: Tearing Down the Wall If only the Titans were the only threat to the multiverse! Actions have consequences and past choices will come back to haunt you. A 3rd-level multi-table adventure set in Greece-inspired Olympia.
Friday 7pm
Legacies: Dousing Fire with Blood You float. No, you fall. All around you is a dull grey haze. Finding a way home won't be as simple a walking back. A 3rd-level multi-table adventure set Beyond the Mists.
Sunday 8am