It is time to start letting you know of the program for Gencon. This year will feature a number of premieres. First off, it will be the premiere of Ozaka (after a few public playtests). Second, this year, there be not one but two different adventures written and run by others.
Akhamet | Olympia | Ozaka | Specials
Olympia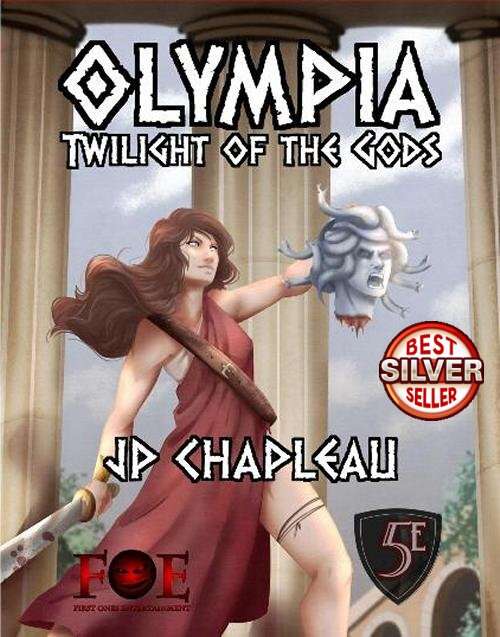 The Olympia Campaign setting uses Greek mythology to create new stories and legends.
Legacies: Deja vu all over again (Written by Bill-C) Titan-hunting is a task for heroes, they are immortal after all. Imagine how hard it becomes when the gods get involved. A 3rd-level adventure set in Greece-inspired Olympia.
Thursday 8am, 1pm; Friday 8am, 1pm; Saturday 8am, 1pm
Legacies: Wolves in the Fold Queen Kreomene of Mytenia needs heroes: the border with Lexos is quiet, too quiet. So much for smooth sailing of the queen's new reign. A 3rd-level adventure set in Greece-inspired Olympia.
Thursday 8am, 1pm; Friday 8am, 1pm; Saturday 1pm