Excellent news everyone!
WE ARE GOING BACK TO DUBLIN!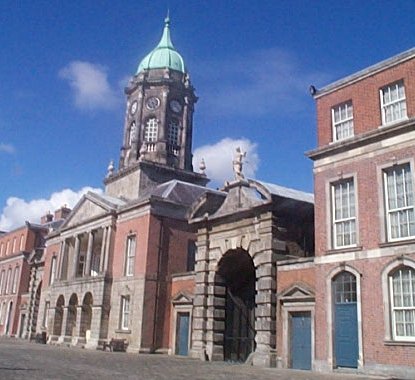 Sept 11, 2002 was the last day I woke up as a resident of Dublin. It marked the end of my time in Europe and the return to Canada.
I remember showing up at the Air Canada counter with a bunch of boxes expecting to pay a few hundred Euros/dollars and trying to get a discount - which I got by the way. It was the only time I was ever able to take the four seats in the center of the plane and sleep. Oh it was grandiose!
Not only were we leaving good friends behind but a lifetime of memories too. A few little shamrocks on our hearts!
Oh! And a team to root for in European football (soccer).
Well that's really just for me. Julie doesn't care.
There is great news on the horizon. In the middle of the current corona virus hysteria, our family is experiencing a big change: we are going back to Dublin.
Okay, okay, I'll admit the title was total click-bait. Julie and I just bought a new house here in Tennessee. On Dublin Court!
The new house will be a big step for us. For the first time, the girls will have their own bedroom. The past few years, them sharing a room caused more and more tensions. I mean teenage girls need their space and their own things.
For Actionman, he gets a bigger room but it will also means that all his toys (Legos mostly) will be going in his room. He's getting closer to his teenage years too and the last of my hair.
I am very excited to move into what Julie does not want me to call the Tennessee Gaming Center.
One of the exciting things about it is that the new house can be seen from the old one. And with schools being out, I have a trio of movers to help getting things to the house. They can move their own stuff.
So, we are indeed moving to Dublin!