It has been over a month since Gencon has ended and it is now time to release the Gencon Adventures for Olympia: The Marauding Titan and Best Served Cold. These two very different adventures take you back to the Island of Mytenia where things are afoot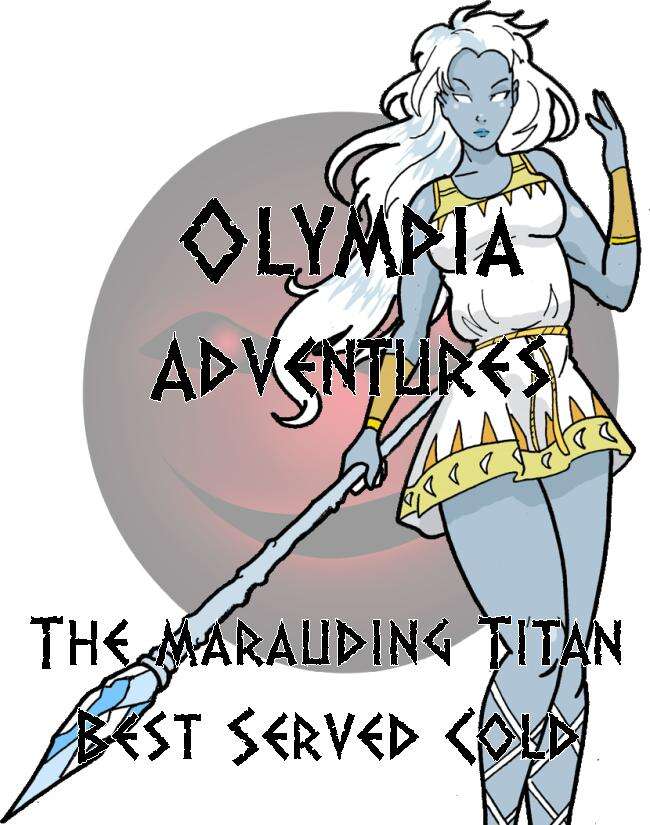 In 2019, the world first visited the island of Mytenia, a city-state the allied with Athenion and Lexos allied with Spartia. With war looming, events precipitating, and divine interest growing, heroes are needed to protect the people and the land, from more than Spartian invaders, but also from the titans and gods themselves!
These two Greek-Style adventures are set in Olympia for character levels 1-4 (optimized for 3rd level).
The island city-state of Mytenia and its allies in Athenion face off against Lexos and its Spartian allies. These adventures require heroes to help Kreon and his many problems.
The Marauding Titan Monsters roam wild across Olympia. As a hero, you are called to help protect the people from these menaces.
Best Served Cold Monsters roam wild across Olympia. Someone is responsible and you must uncover their identity and make them pay.
Both adventures premiered at Gencon 2022.
Big Shout-out to the GMs who made these adventures come to life: Bill, Logan, Marissa, and Will.
Get them today on DriveThruRPG (they are sold together). OR you can get them as part of the Olympia Bundle at a discounted price!