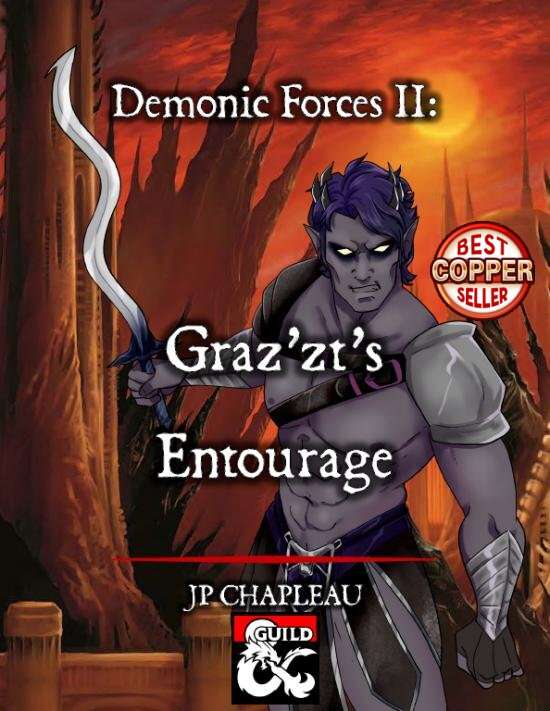 I am happy to announce the release of a new product, Demonic Forces II: Graz'zt's Entourage.
These creatures were originally designed for the upcoming Witches of Pikemaster (currently being play-tested). I will have more information about this one a later time, with the British Shark doing a wonderful cover. Can't wait to unveil it.
The armies of the Abyss are formed of demonic humanoids, like the blighted. Three new demons to ravage and destroy the Prime Material plane and the planes beyond.

- The Caprazau, brutal demonic warriors
- The Dark Cherubs, vile monstrous children
- The sensual and fast Lantazu.
…and three named demons to lead them for the glory of the Dark Prince.
- The Avatar of Graz'zt
- The Oracular Glabrezy Red Hierophant
- Graz'zt Herald, the caryatid gargoyle Zeravina
Check it out and let me know what you think.