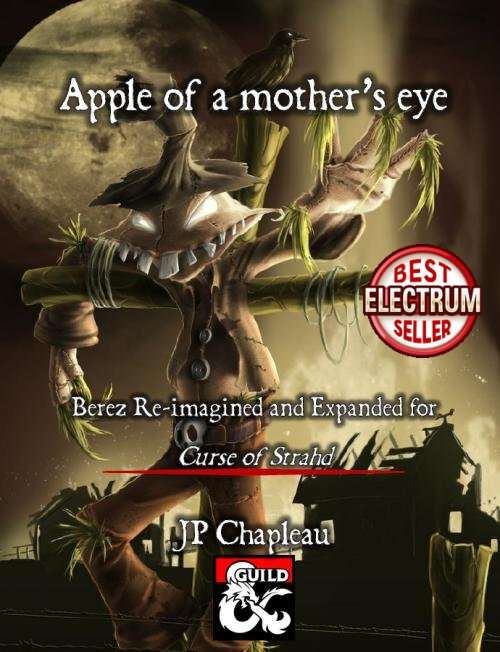 It is with great joy that I report that Ravenloft: Apple of a mother's eye has just been certified Electrum Best Seller on DM's Guild! Yay!
This adventure is a retelling of the rather bland and overly simple chapter in the otherwise awesome Curse of Strahd.
Berez here become the site of adventure that provide an alternate take on the characters of the "Strahd Mythos": Strahd, Ravenovia, Barov, Sergei, and Tatiana among others. Prepare to have fun giving your party something different to think about.
I cannot tell you all how grateful I am to everyone who has no only purchased it, but also spent some time to review and play it.
Big Thanks to everyone.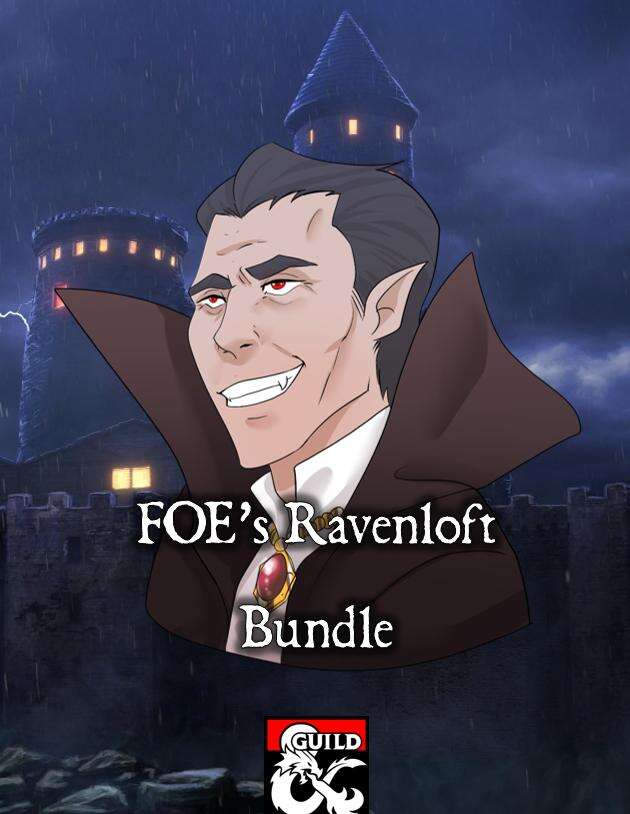 Oh! And this product along with others is part of the FOE Ravenloft Bundle, also available on the DM's Guild.
Let's not forget the many art pieces from the British Shark! Big thanks to him!