On the 23rd of November, my buddy Donan and I took a trip down to Tuscaloosa, AL to watch the football game between the University of Alabama and Western Carolina University.
Morning came too early. It was 3:06 when I rose from my bed. Met Donan at a Waffle House off I-65. I was too early for food so we drove on.
No sooner did we hit I-65 that rain began to hammer the car. I mean beat the car RELENTLESSLY. I slowed down to make sure we got there safely. The walls of water fell and fell. There were a few breaks on the way to Birmingham with Donan keeping an eye on the weather as the copilot.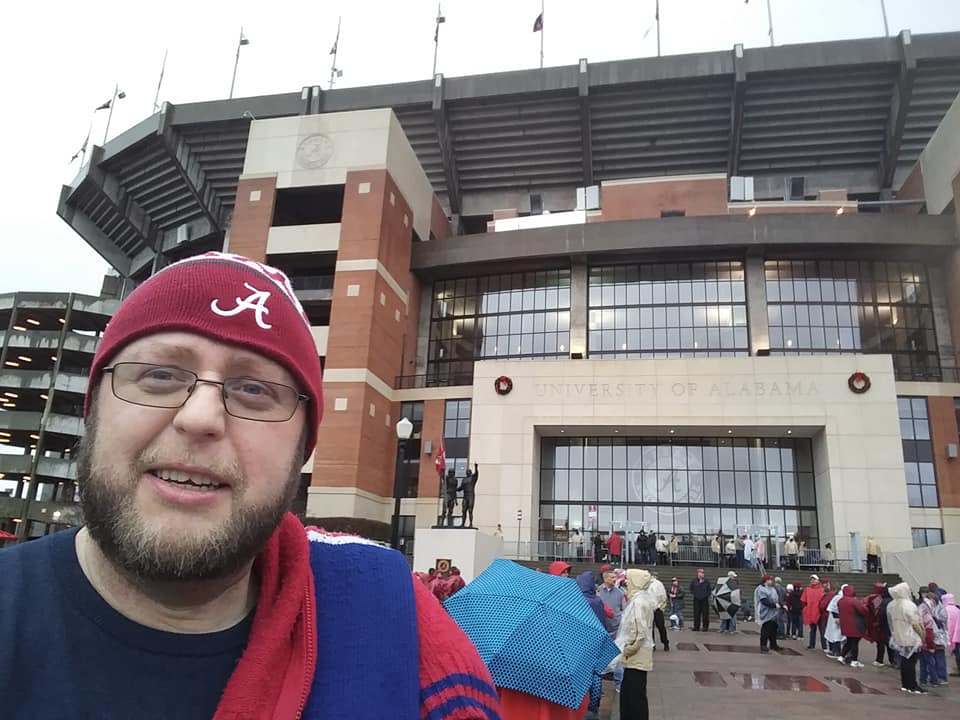 We got there around 8 with the rain having stopped a short time before. We walked a little, down the walk of fame where the statues of the coaches who won football championships are, before taking a spot on the Walk of Champions. For those who don't know, that is where all the players walk from the bus to the stadium.
We were in the front lines. Well I lets a bunch of little kids stand in front of me. They did not even block my view! The team passed by and I can say that there are quite a few large dudes on there. I'm not small myself, but these boys are BIG.
After that, our package included a club meal, which we enjoyed. Before heading into the stadium.
From there, we got inside and walked right next to the field where we watched the players warm up and looked around. That stadium is absolutely massive! I could not help but think of the Roman Colosseum where the fighters were enclosed in every direction by masses of screaming fans.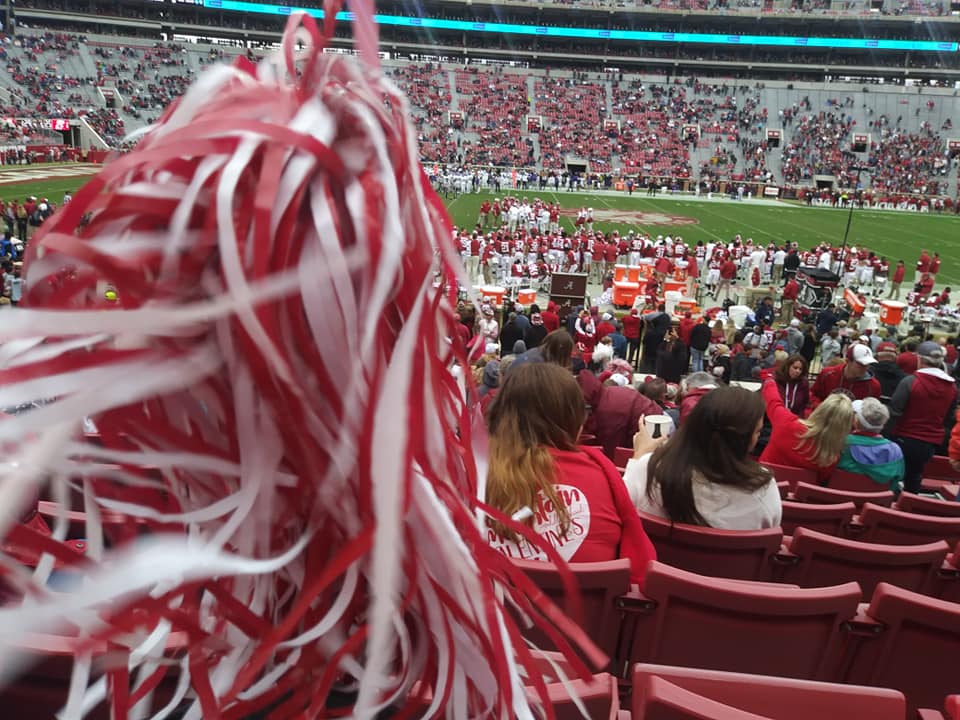 Then the game started. To let you know, it ended 66-3 for Alabama. There never was an expectation that WCU would be a tough opponent. They played their best against a team that was in a higher level.
The game over, we began the long drive home.
At some point, there was a sign that read "Game Day I-59 Alternative". Now I know and saw enough horror movies dealing with the backwoods of Alabama that when given the choice. I told Donan "Adventure it is!"
Yes, I can hear you call out to your screen "YOU FOOLS!" and you would be right. I did tell Donan that we would not stop for anything for fear of getting Deliverance'd. I could hear his nervous chuckle. He thought about that too.
After a close call with a crazy driver we made it back to the interstate safely! We conquered the backwoods and emerged victorious from the deadly threat that loomed over us.
Dinner then home to watch some hockey. And sleep in front of the TV.
I survived Alabama.