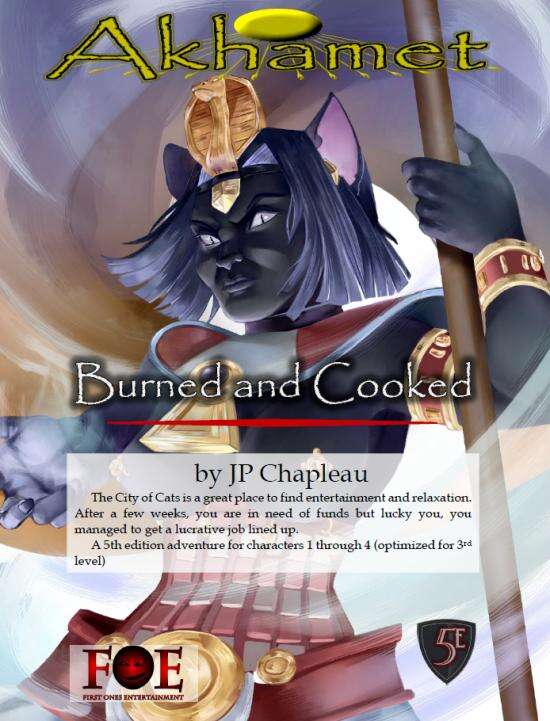 Gencon 2021!!!
WHAT WERE YOU THINKING?!?
Well... I thought it was out there already. I set up everything for it last year after Gencon but never made it public. So it was simply waiting for me to push the button.
Funny thing: I was talking to a FOE writer about something done in this adventure and told him "here let me send it to you to see what I mean." Well... I could not find it. With good reason!
This is an investigative adventure with an alternative way to run things without making PCs choice irrelevant or giving out all the information in one dump. It is a style I will certainly revisit in the future.
Here is the blurb for this one:
The City of Cats is a great place to find entertainment and relaxation. After a few weeks, you are in need of funds but lucky you, you managed to get a lucrative job lined up.
A 5th edition adventure for characters 1 through 4 (optimized for 3rd level).
This adventure first premiered at Gencon 2021.
You may also be interested in getting this and other Akhamet adventure for 50% by getting the Adventure Bundle.
But if you are interested in this one only... Cooked and Burned is available on DriveThruRpg now!