Part 1 | Part 2 | Part 3
Lessons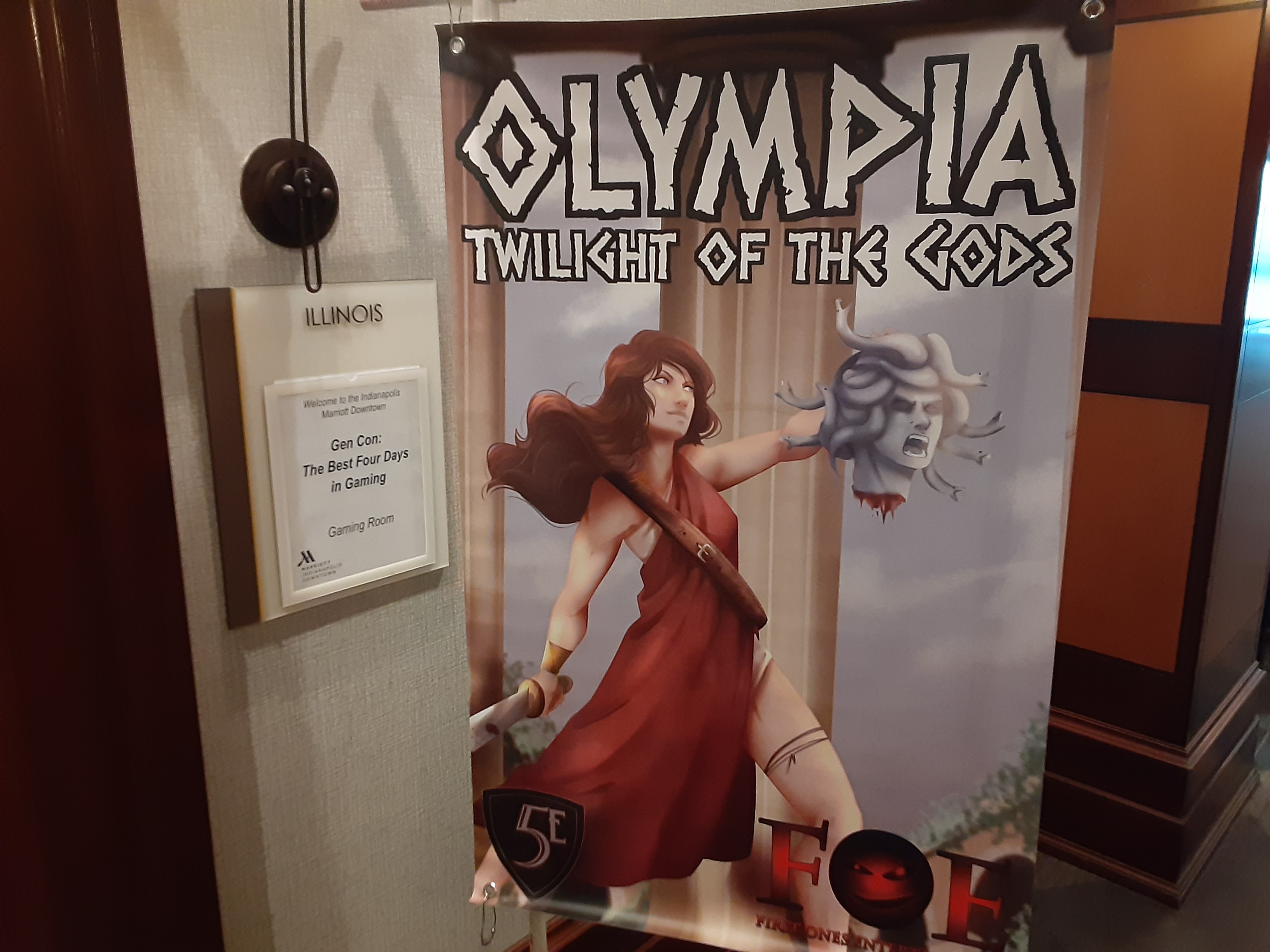 Naming the adventures "Part 1-X" is really a good thing because people want to play the whole story. I will strive to do something similar in upcoming years.
Running three distinct specials is just too much work. It's awesome to run, but it is so much work ahead of time. I am thinking of running fewer - or perhaps longer - specials.
I took Monday off (as I write this report) and that was a great and good thing. I did very little, except sleep, eat, and play with the Dora the Dog.
Masks and a beard that's not like a Moses is difficult when you have to talk for long period, particularly as a GM. I got me a big turtle but it meant I did not feel the mask as it rode down my face. So I kept pulling it up and up.
Thanks
Running and putting together an event such as this cannot be run without a lot of people. I'll start with the easy ones: the Gencon staff and the Marriott staff who gave us a home for four days.
Putting together events like this, and being willing to put up with my madness requires dedicated and quality GMs. I want to give a big thank you to Matt, Randy, and Will who not only gave their time, but made my meager writing come to life and pop with excitement. To you three: a big thanks. You guys made my Gencon.
A special thank you goes to Spicer who led the Marriott HQ crew. He let us whenever there was something happening and everything that was going on with the hotel, a locked door, and other small issues. Made it so we never had to worry about anything, and when I had questions, his entire crew were awesome, personable and very friendly.
Getting all of this together required the help of many a playtesters to give the adventures a trial run before show time. There were many including all three of my kids, Tommy and Miah (the neighbors), Florent and Florence, and the con GMs. They provided me with insight on how to tweak or change elements that did not work as well as I thought or wanted. In the end, the result were a series of different adventures where different types of characters, types of players, could evolve and have fun together.
How could I not thank the players who spent their time with us at the con. You guys are the reason I/FOE put together these events and try to outdo ourselves with every convention. You give us a lot to think about comes time to plot the next element of this grand pseudo-campaign that is the FOEniverse! A big, heartfelt thank you.
A final thanks goes out to the Heroes of Rokugan crew who played and GM'd with me in those precious slots.
Final Thoughts
I left this year's event in very high spirits. FOE will come back to Gencon next year with some new. The car ride back to Nashville was an opportunity to come up with more and adventures to expand on the stories we played. We discussed many ideas including a day-long special, potential plots for the future, how rope/ roll in different threads.
But right now, I will sleep and take some time off to rest and recharge the idea batteries.
Part 1 | Part 2 | Part 3