Wow! The Real Housewives of Ravenloft have caught fire! They are trending on the DM's Guild. So much so that they have now been certified Copper! This is the first FOE title on the DM's Guild to reach that level (although Dreams of Dust is really close).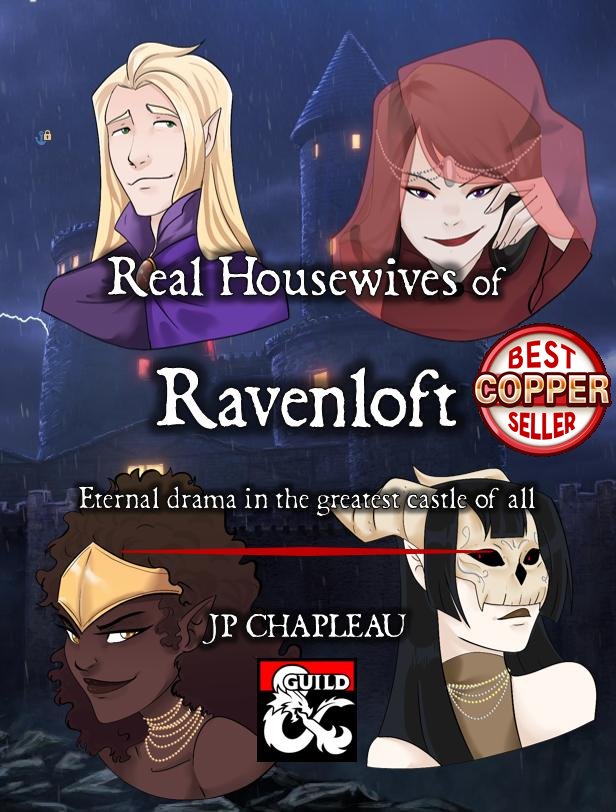 We even reached #12 on there (I think it is now "down" to #17).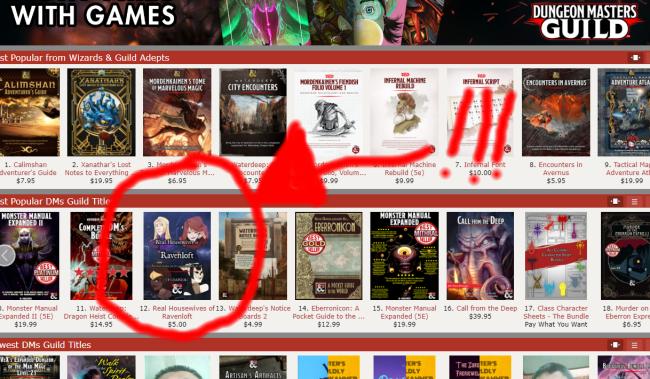 I cannot thank everyone enough for this. A big thanks to TrustyPeaches on reddit, to the British Shark and James-W (Check out his Patreon James RPG Art).