It is with great pride and joy that I announce the official release of my next DM's Guild release.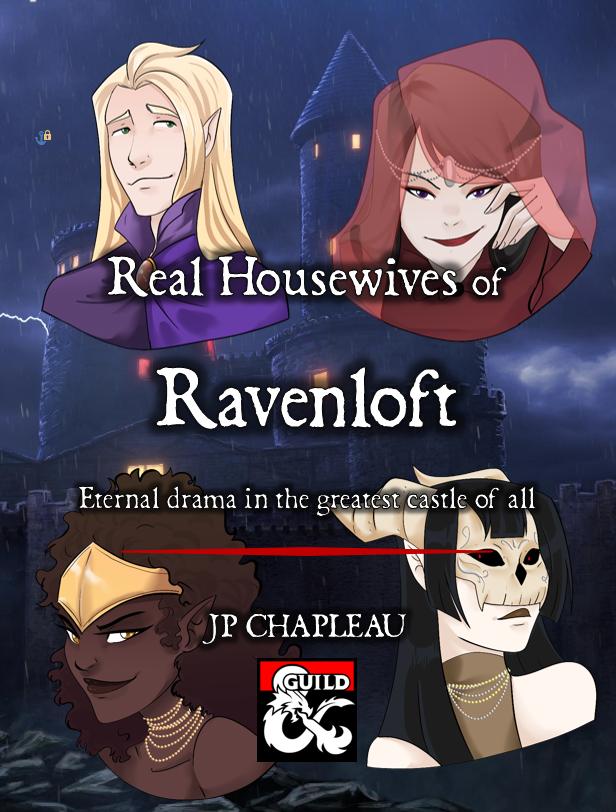 Real Housewives of Ravenloft is an expansion for Curse of Strahd where the PCs actually have dinner in Ravenloft and Strahd has a proposal for them. One that could benefit everyone involved.
The art by the British Shark really makes it all come alive and James' RPG art really makes it all come to life! Beautiful work!
The Master of Ravenloft is having guests for dinner – and you are invited. He has a proposal for you, one that could be highly beneficial for all involved. Even if this puts you in the center of the drama of the Real Housewives of Ravenloft?
Investigation, intrigue, and mystery with over 160 combinations of culprit. 
Each of the four named bride receives a new stat block with legendary actions - everything to create a memorable night in Ravenloft.
This 4-12 hours adventure of travel is best played with a group of 4-6 characters of level 3-11.
Available now on the DM's Guild