A few years ago, I came up with a series of creatures that really freaked me out. The basic idea came to me as I was thinking about how to tie the FOEniverse together.
In the time since I created these horrors, they appeared in more than one adventure since then. Typically accompanied with a "OH CRAP!"
The book, Gostor: Ethereal Horrors, is available for sale right now on DrivethruRpg for both 5th Edition or Pathfinder v1.
These miniatures are from one of the Reaper Bones set.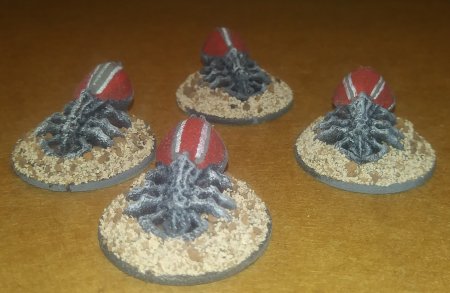 Feel free to share your story of these great little things.