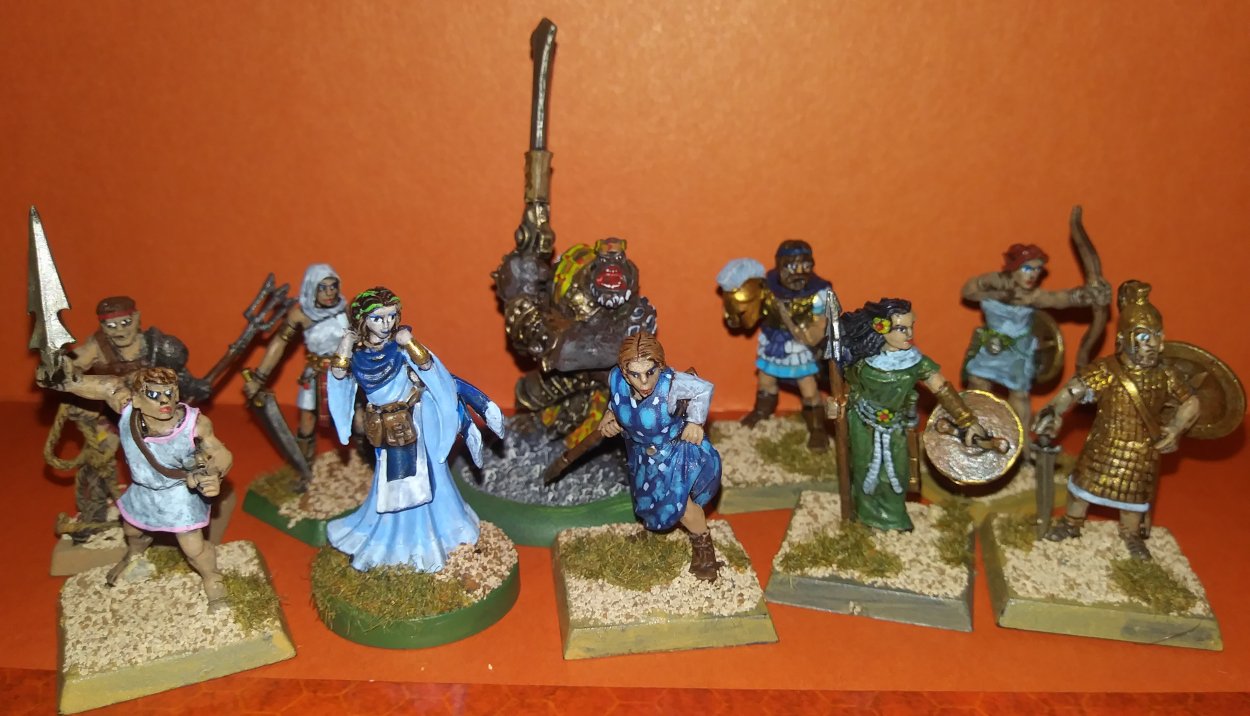 This group of characters is composed of a rag-tag band of PCs best suited who would get together for mischief. Their backgrounds lend themselves to being outlaws, outcasts and rebels. The image of a Greek version of an "Ocean's Eleven" comes to mind.
Aktea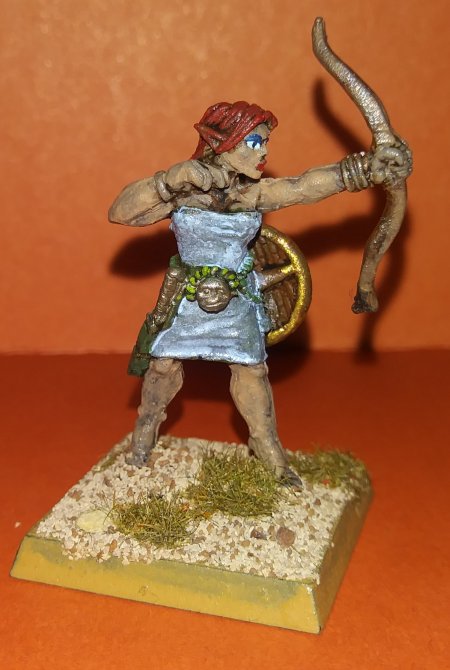 Female Olympian (Daughter of Apollo) Warlock of the ArchFey, Apothecary
You were born to a town physician : your mother made potions and spells to heal the sick and treat the sick and wounded . When you were of age, she brought you to meet your father Apollo at a party of the nymphs and the satyrs. They accepted you as a friend and taught you secret powers.
Kalliope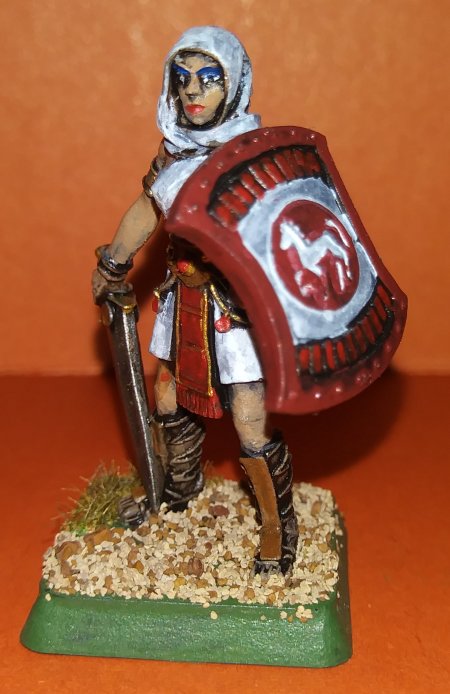 Female Amazon Cleric of Hera, Exile
Born to a princess in the lands of the Amazons, you were forced into exile because Hera herself gave you her cloak and sent you as her emissary. You grew up seeking to prove yourself worthy of that burden. Today you present yourself as a champion of Hera rather than a priestess.
Kleothera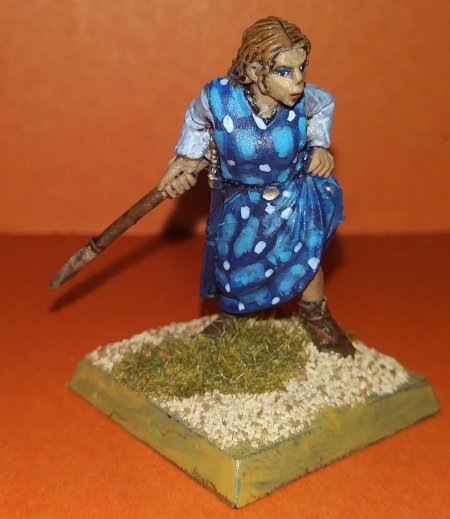 Female Olympian (Favored of Artemis) Druid of the Order of the Moon, Scavenger
Born in poverty, you left your home for the road. One day, you killed a poacher before he shot a pregnant doe, this got the attention of Artemis who has since guided you.
Kritias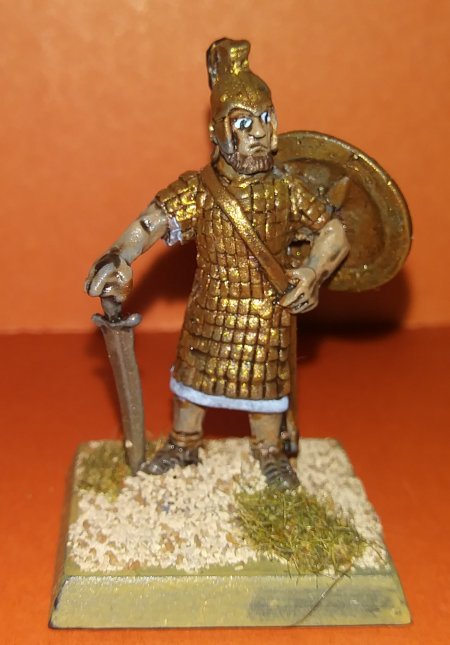 Male Olympian (Son of Ares) Paladin, Exile
When your mother, a princess, became pregnant with Ares's child, she was sent away in exile. You grew up, dreaming of proving your family wrong for how they treated her . You spent your youth training, dreaming of becoming a legend.
Lysandra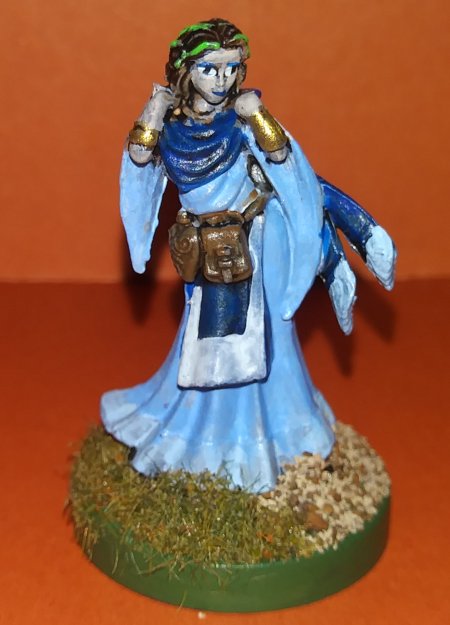 Female Medusan Bard of Glamour, Subversive
You learned at a young age that people feared your ability to turn other in to stone, so you learned to keep to yourself. You joined a secret society called the Sons of the Gorgon, together you seek to establish – or takeover - a kingdom that will be ruled by medusans.
Thalassios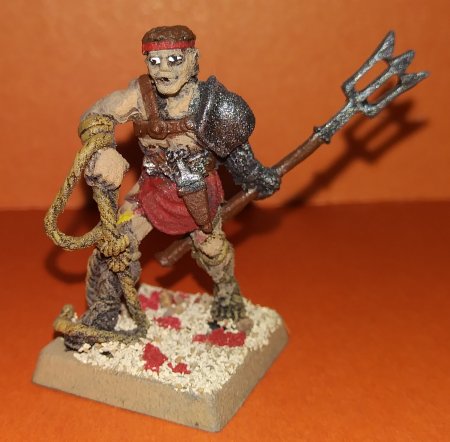 Male Olympian (Son of Poseidon) Fighter (champion), Pirate
Born to a disgraced princess abandoned at sea by your grandfather, you joined a pirate crew and took out your anger upon your prey. However, an oracle warned you that your crew would turn on you. You barely escaped with your life and the help of your father. After the destruction of your ship, you are re-thinking your place in the world.