I spent a number of hours trying to find a way to create a new-style LR. So I spent a few hours on Microsoft Publisher, playing with the format. I needed something that would give me room to add material, but also leave the players with room to write material.
After playing with it, I tried to go landscape and everything formed together. I may still play with it a little, but I think this is it. I need to start making the LR for Origins.
The image is clickable for a larger view.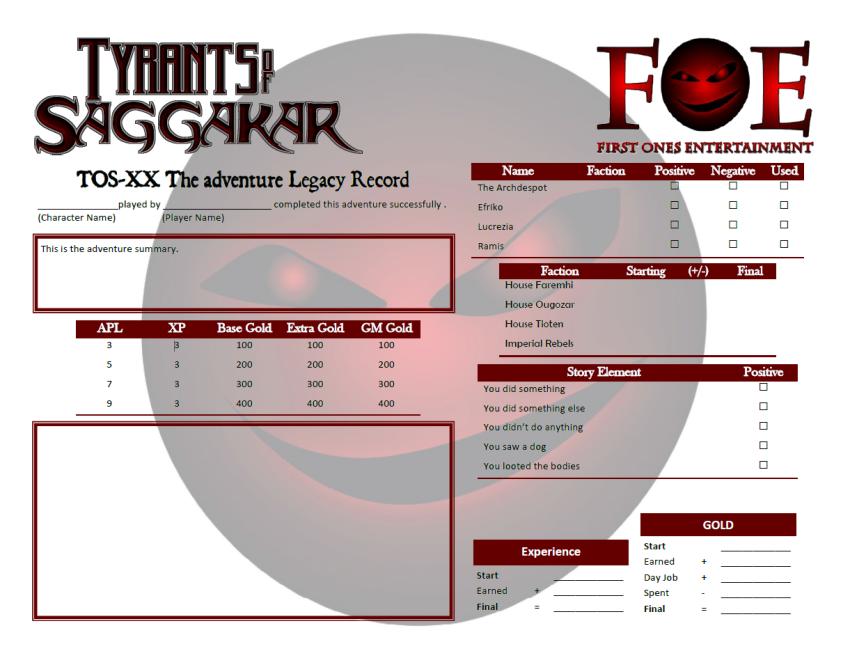 What do you think?
JP