Earlier this week, I asked the members of the Legacies Facebook Group to select a theme for next year. The themes offered were "Oblivion", "Rebellion" and "Tyranny". They chose by a large margin to give me Rebellion.
So I chuckled as I gathered my ideas for it.
And I chuckled some more.
Then last night, during an L5R game, I spent some time creating a logo. I took the feedback and played with my old Paint Shop Pro.
What do you think? I especially like the black sun symbol in the background.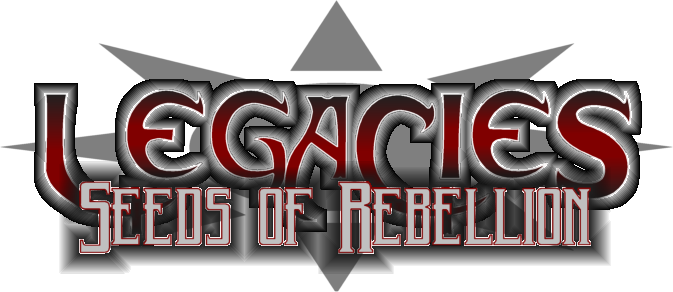 JP