Part 1 | Part 2 | Part 3 | Part 4 | Part 5
Thursday
Our ride into the convention center on Thursday was made more interesting by a pair of events. First off, the closing of I-70 made for a detour through more of the inner streets of Indianapolis. The other was the reveal that Will did not have his copy of the special for the night. Remember last post?
We got in, met Randy who was already waiting for us and waited for our players to filter in. I went over the guys to make sure everything was good and ready to rock.
That time before we all sit down and set up my own table. I used the time and made a run to GM HQ, a mile or so away. I got the GM badges and got back on-time for our 8ish start time.
In spite of the crazy mile-long line, we managed to have most of our players show up on time and all three tables went off without issue.
Same went for the afternoon slot, for a while it seemed that Randy's table was at risk, but his table filtered in and he was able to run.
During the afternoon, we got hit by a blizzard, wherein we had to use many dice to keep paper from flying and the temperature dropped to the low teens. I had to run to the car to put on socks. It was COLD! Lucky for us, the manager came by and felt the howling wind and saw the icicles that dangled from our ears and noses.
Throughout the day, Will ran Desert Pearls, Randy ran Death in Anupulis and I ran Tomb of Prince Tsubeteb, all of which were set in Akhamet.
Now was time for the big panic moment... Will and I would each run our table using a single copy of the mod. Having run the adventure, it was not very difficult for me to wing it. Only a few boxed texts required the help of the pages. The game flowed smoothly enough through and people left with smiles on their faces.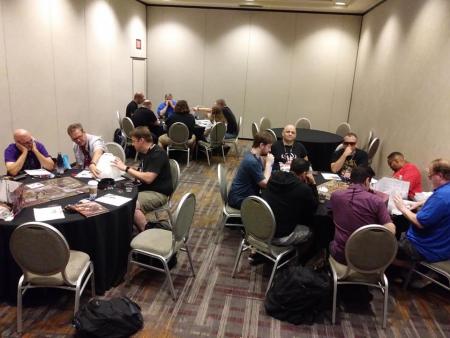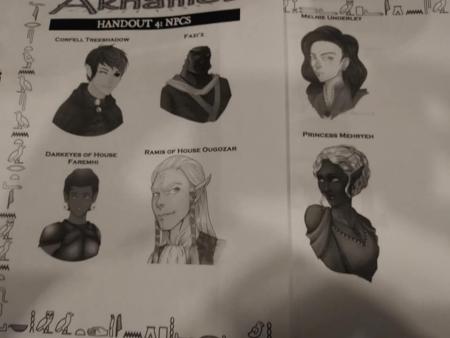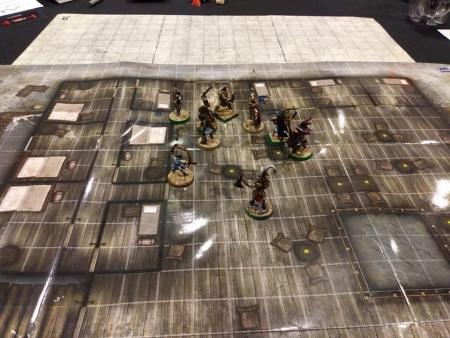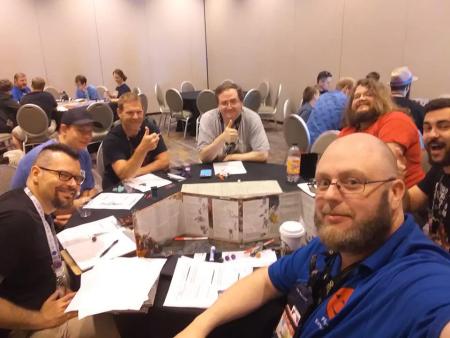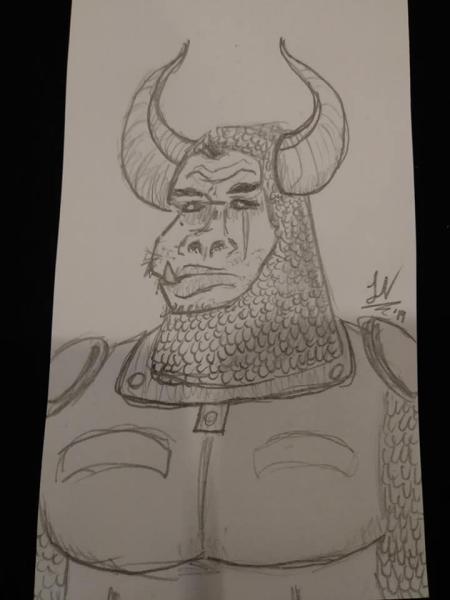 Mega-crisis averted. The problem would rear itself tomorrow once more. But that was a tomorrow problem. Come to think of it, if I'd been bright I would've asked Randy for his copy...
Friday
Friday came too quick: that morning the team changed. Instead of Randy, Will and myself, Florent, Florence, Will and myself would run the FOE games. I was very excited, riding the wave of awesome that had been Thursday. We all loaded into Ilantra, my latina spitfire car, we made our way in - it did help that we were all at the Porn Hotel.
Pretty much the same story happened as yesterday. Florent and Will ran Desert Pearls, while Florence and I ran Tomb of Prince Tsubeteb.
With four tables, the special really flourished. I won't lie that with both Will and I having done it once before helped and Florent and Florence both followed us into the gap of crazy.
I had difficulty going to sleep so I high on excitement was I. I could've kept on running for six days straight. After many years of hard work, seeing something like this happen with such a level of excitement. OMG! Mega-Girly-Giggles! I still am in super-fan-girl-mode for the work all four of my GMs did.
A big thank you to Florence, Florent, Randy and Will (who also gave me near heart-attacks, but I forgive him).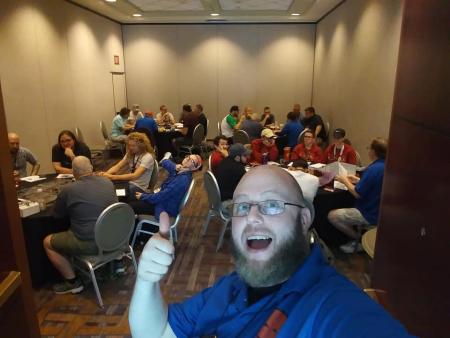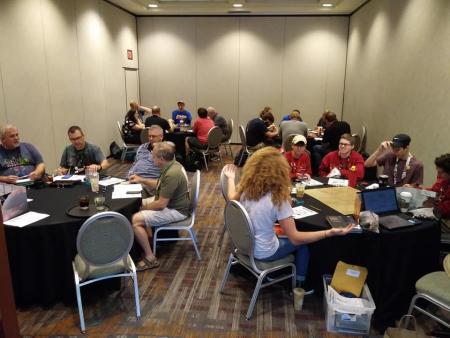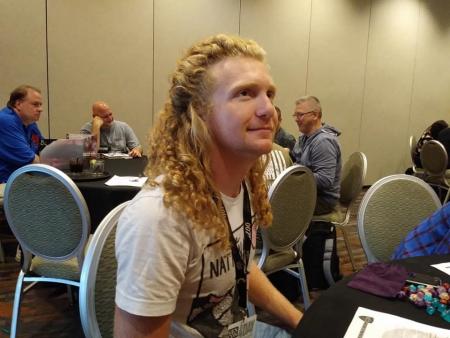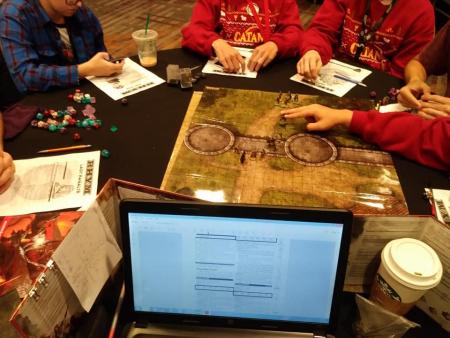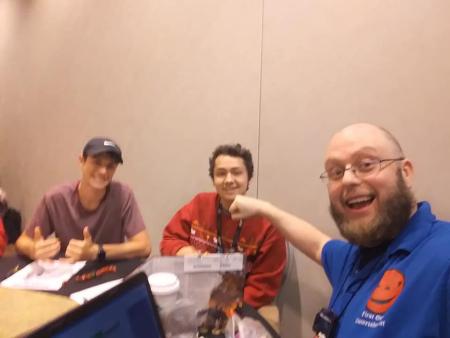 We had our first ever Rhym cosplayer! Lady Hanalyr! She did not make it out of the Vault...